SoulCollage
SoulCollage®️
Introduction to SoulCollage workshop
Saturday February 8, 10am-1pm
SoulCollage® is a creative and satisfying collage process. You make your own deck of cards—each collage card representing one aspect of your personality or Soul. Use the cards intuitively to answer life's questions and participate in self-discovery. Joyfully deepen your understanding of the relationships between your personality parts, you and your family/community/world, and you and your dreams, symbols, and Spirit. In this process founded by Seena B. Frost, you will learn how to make collages, which become your own personal decks of cards that you use for guidance and meditation. The deck grows and evolves as you do, and there is no limit to the number of cards you can make.
In this class:
You'll be provided everything you need to know to begin making cards

Time to make cards in the first session with the support of the group

Time for sharing cards and what we discover in them

Time for questions

Basic information about SoulCollage® and its uses
Welcoming all the parts of ourselves is a gift you can give to your SELF. You will be guided gently through the course. You will learn that you are a part of a community of other SoulCollagers. We will share our cards and our questions, our revelations and our discoveries! You will learn about the structure of the SoulCollage® deck as developed by Seena Frost.
Tuition: $40 ($20 non-refundable to sign up for the class)
Sign me up!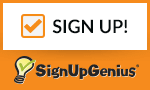 You may also call to register at (406) 360-3392
SoulCollage®️ Workshop: the Companion Suit
Saturday February 8, 2-5pm
The Companions Suit of the SoulCollage® Deck represents the energetic dimensions of our lives, The seven chakras.
Come and create with others using SoulCollage® cards to honor and portray the animals that represent your energy centers!
Let the animal(s) become a part of you in this new year!
There will be hundreds of images of animals, birds, reptiles, mammals etc in case none has spoken to you before the workshop.
Please feel free to bring your own images that have called to you to create with!
After introductions, we begin by sharing a poem or quote that is theme oriented to create a welcoming environment.
Then we follow with a guided visualization
I require that you've taken an introductory Class. All experience levels are welcome!
Please remember to bring your journal . Light Snacks and Tea will be provided
Cost: $20, $10 non-refundable deposit required. Click on the Sign up Genius Button above to register
Prerequisite: Introduction class from me or another SoulCollage®️ Facilitator